Smart Homes: Where the IoT comes to life
Even with the inclusion of autonomous vehicles and Tesla, smart homes are still the area that has cemented the concept and the potential of the IoT most fully for the general public. There's much more to talk about than fridges that tell you when your milk's going to go off and light bulbs that change colour, too.  (Although both of those things are still pretty cool).
As more companies get on board with the IoT and the media are starting to buy into the breadth of applications of the tech-process-data axis, it's time to look at the future of living. The futuristic home will see several exciting areas of IoT working together, such as design, manufacturing and healthcare.
Lighting: While Philips Hue is the brand that has really cut through, there is more than a handful of companies that have taken the idea of smart lighting and run with it. Put simply, smart lighting allows adjustment of brightness, colour and timed activation either through remote app access or beacon technology.
Imagine this: As you wake up your sleep monitoring app triggers the lights to slowly fade up in the bedroom. As you move around the house BLE (Bluetooth Low Energy) beacons gradually turn lights on and off without you having to do anything. You leave for work and the lights turn off. As you come home, the GPS locator in your phone turns the lights on, as your car enters the active radius. You get home, you're feeling a little bit worked up after a hard day, and the accelerated heart rate detected on your fitness tracker tells your lighting system to add a bit more blue light to the mix as it calms you down more quickly.
Food storage: The fridge of the future will not only be able to more accurately regulate itself based on the temperature of its environment, but also directly according to its contents. Vegetarian-only household? No problem. Here's how much money you'll save because you don't need to chill the fridge contents down to levels necessary for meat preservation. And yes, another welcome development of smart fridges will be the ability to detect out of date food, automatically adding these items to your online supermarket shopping list, and even deliver it without you lifting a finger.
Let's go a step further. Your next gen bio-tracker registers low iron levels in your blood. It tells the fridge to highlight the spinach in the fresh vegetables drawer by subtle colour coding and sends a push to your phone with a recipe for tonight's dinner. It then analyses the whole contents of the fridge to assess which extra items you'll need to make you feel healthier again. It puts together a theoretical shopping list and notifies you (complete with choice of brands), you ok it, and everything gets added to your weekly shopping list.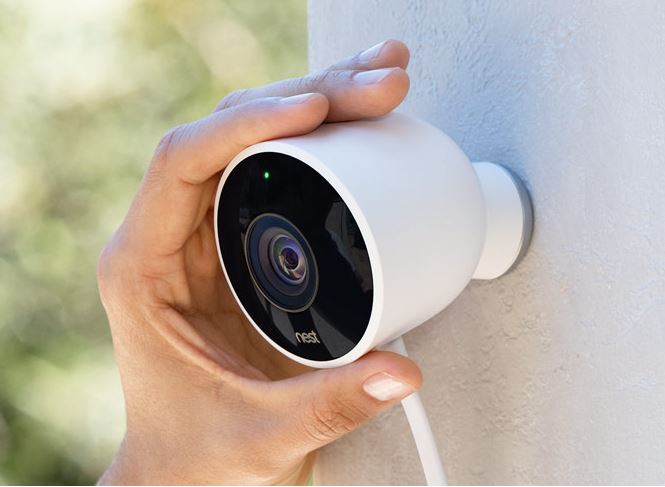 Smart thermostats: NEST labs unlocked the door, Google opened it, and plenty of other companies are walking through it, more quickly by the day. Beyond the increasing accuracy of ambient temperature regulation, we could start to see more households moving towards heating individual rooms according to number of people, time of day, activity levels (has someone been to the gym? Bring the temperature down one degree – a huge saving over the course of a year).
Let's talk water: Showers, baths, flushing. The whole ecosystem of a house's water supply will be transformed by IoT. Shower length and bath depth will be optimised for time of year, activity, outside air temperature (with personal override of course). Also – flushes will fine-tuned  for efficiency depending on who uses the toilet.
As an aside, it's probably fair to predict the inception of more economic water recycling systems, as have been the standard in countries such as Japan for many years. As for wet weather, washing lines will incorporate sensors that will not only notify you how long you have to hang your washing out before the weather takes a turn, but also tell you if the weather changes abruptly too.
Into the kitchen: Your smart oven will include precision temperature controls and be app-enabled (of course), and your washing machine will be linked to solar panels so you'll know when to put washes on to use minimal power (likewise kettles – a huge drain on electricity). And, if you have any problems with your devices, instructions will be pushed to your smartphone, complete with links to further stories from the web for more context if you find yourself stuck on certain passages (eye tracking software will activate this feature).
All sound a bit far-fetched? Granted, these developments won't all come into the home at once – some are here, some are a long way off – but they will probably be coming at some point. It's worth viewing these advances as improvements on our lives and not replacement behaviours. When it comes to the IoT, a happier home is a more efficient one.
 Author: Jon Kennard
Source: IoT Tech Expo
Photo/video source: IoT Tech Expo