A next generation in remote facility maintenance: IntelliCommand cloud-based solution for smart cities
In November, Jones Lang LaSalle launched its IntelliCommand smart property management solution, combining cloud-based, smart technology with experienced engineers and facility professionals to enable 24/7, real-time remote monitoring and control of buildings and portfolios worldwide.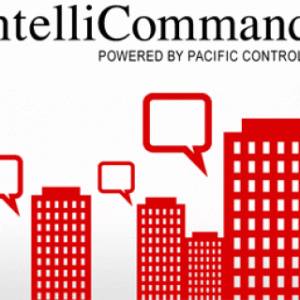 Designed to operate global corporate portfolios at peak efficiency, IntelliCommand can also connect into smart energy infrastructure where it exists. The system is powered by technology from Pacific Controls, the leading provider of ICT-enabled managed services and converged engineering solutions for buildings and infrastructure projects globally.
"Companies that implement IntelliCommand will be well positioned to benefit from the convergence of technologies making smart cities a reality," said Dan Probst, Chairman of Energy and Sustainability Services at Jones Lang LaSalle. "But companies don't need to wait for intelligent cities to emerge – there are strong benefits to operating a smart portfolio using cloud-based technology, without having to connect to intelligent infrastructure."
A major feature of IntelliCommand is continuous commissioning, the ability to monitor performance of building systems and equipment to ensure that buildings operate at peak efficiency.. When a potential performance issue is identified, the system can often diagnose and even resolve it automatically. When IntelliCommand detects an anomaly that cannot be automatically adjusted, it alerts members of a centralized "command center" who call on-site engineers or deploy resources to address specific problems. In many case the system can diagnose the problem to make resolution by facility managers easier and faster.
Direct benefits include significantly reduced energy costs, lower facility management costs over time, faster response times to facility issues and enhanced control over information for strategic planning purposes. Intellicommand more than pays for itself in a short time based on energy cost savings alone—Probst estimates savings of up to 18 percent in less than two years. Jones Lang LaSalle is a leading global property services company that manages portfolios for more than 250 major corporations totaling 1.8 billion square feet of real estate globally. The firm also has a long and successful track record of representing public-sector organizations in the development and redevelopment of large, complex projects, including Canary Wharf in London, the Word Trade Center site in New York, the creation and eventual sale of Olympic Village properties in Beijing, and many others.
Source: Pacific Controls Gbots
Photo/video source: Pacific Controls Gbots