CH2M and Cisco to deliver integrated smart city solutions starting with Shendra-Bidkin along India's Delhi-Mumbai Industrial Corridor
The first integrated delivery from Cisco and CH2M is to Shendra-Bidkin, an industrial smart city being developed along India's Delhi-Mumbai Industrial Corridor.
CH2M and Cisco announced a new global strategic relationship to provide urban planning and design, smart-technology integration and program delivery services. Their first integrated delivery is to Shendra-Bidkin in India to help address economic growth challenges and create vibrant places where people want to live and work.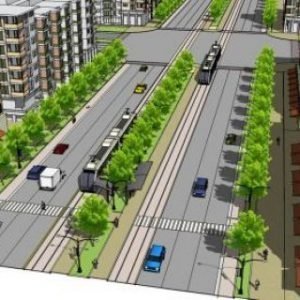 The two companies are collaborating to deliver integrated services for Shendra-Bidkin, an industrial smart city being developed along India's ambitious Delhi-Mumbai Industrial Corridor. Working closely with their client, Delhi-Mumbai Industrial Corridor Development Corporation (DMICDC), CH2M and Cisco are pooling their complementary strengths with the goal of creating a model smart city from the ground up.
CH2M is serving as program manager for building phase 1 of Shendra-Bidkin. CH2M's role includes managing development of physical infrastructure (including buildings, roads, water systems, and energy) and an exhibition and convention center. Cisco is developing the Master System Integration Plan of this new city as part of the program management team.
"We are thrilled to partner with Cisco in creating accessible communities that will provide long-term benefits for citizens and other stakeholders in Shendra-Bidkin and potentially other cities around the world, as well," said Joseph Danko, global managing director for CH2M's Urban Environments & Sports business.
Located in the Aurangabad District in the State of Maharashtra, Shendra-Bidkin will be a new mega-industrial city that features a transit-oriented and walkable township, water and energy conservation, renewable power sources, and a healthy quality of life while maintaining the area's unique cultural heritage. There is tremendous potential for Shendra-Bidkin, Aurangabad and residents as the city expands into a major manufacturing region.
The new strategic relationship between CH2M and Cisco has potential to deliver wide-ranging benefits for cities and citizens, including:
dynamic street lighting
optimized parking
intelligent transportation
water and waste management systems
integrated analytics
real-time urban services for city operations
city operations management
"The city management layer provides the foundation for improving important city services—such as parking, traffic management and public safety and security — by connecting them all into an intelligent digital infrastructure — an approach that will have a revolutionary impact on how cities will operate," said Anil Menon, president, Smart+Connected Communities, Cisco.
"India has entered a new era of smart city industrial development. The Delhi-Mumbai Industrial Corridor Development Corporation and the Maharashtra Industrial Development Corporation (MIDC) have joined hands to build Shendra-Bidkin Industrial Area (SBIA) as a state-of-the-art smart city based on principles of sustainability. Ideally situated within DMIC, SBIA will showcase Maharashtra's leading manufacturing industries and will be home to many of the world's leading corporations. SBIA will join other world-class developments as one of India's first smart and master planned industrial cities that will contribute towards creating an ecosystem for the 'Make In India' and 'Make in Maharashtra' campaigns to help the country and the state become a new economic force and achieve long-term sustainable growth," said Apurva Chandra, IAS, Principal Secretary (Industries), Government of Maharashtra.
"MIDC's extensive experience in implementing and managing industrial areas provides the essential base to undertake this ambitious project that promises to become the 'face of success' for new industrial smart cities. We are committed to the creation of a connected, sustainable and culturally vibrant city," Chandra said.
CH2M's award-winning framework can help customers manage hundreds of projects, using a coordinated, consistent and integrated program management approach to address critical challenges. CH2M's and Cisco's collaborative approach can help guide urban projects through the entire development cycle – from concept to implementation to ongoing operations – while creating innovative, vibrant and resilient urban communities.
Cisco's expertise in connecting systems via an intelligent network and managing great volumes of data will help cities create and deploy new smart urban services and applications that serve citizens, businesses and the agencies that manage and operate the city services infrastructure. This includes a way to gather and share real-time, communitywide information through applications for homes, businesses, schools, hospitals, malls, stadiums, transportation facilities, law enforcement and other government agencies.
Source: Smart Cities Council India
Photo/video source: Smart Cities Council India