HID Global Ushers presents Solutions for Citizen IDs on Smart Phones at Secure Document World 2015
News Highlights:
Company will demonstrate how it is using its proven Seos® technology to enable citizen IDs for smartphones  in Government applications.
HID Global executive to speak to the efficacy of citizen IDs on smartphones.
Partner Botosoft will share details of a joint ID program that has significantly improved public student exam validation in Nigeria.
Company to showcase portfolio of custom, counterfeit-resistant government-to-citizen ID solutions, including new e-passport datapage solution..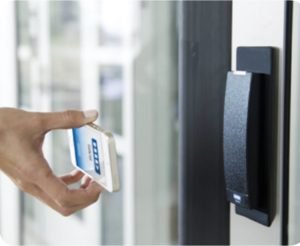 AUSTIN, Texas, June 2, 2015 – HID Global®, a worldwide leader in secure identity solutions, will be showcasing its broad offering of citizen ID solutions at Secure Document World 2015.  The company will raise the curtain on a new era of government ID programs with the first demonstration of provisioning secure citizen ID credentials to smart phones. It will also showcase products including its highly flexible e-passport data page offering.
HID Global will demonstrate its solutions in Booth #F11 at the Queen Elizabeth II Conference Centre in London, U.K., June 9 – 11, 2015.  Demonstrations include:
Citizen IDs on smart phones:  HID Global is demonstrating how its Seos® technology can enable citizens to carry government IDs on their smartphones and other mobile devices. The new offering builds on HID Global's leadership in secure mobile ID provisioning and the management platforms already deployed in other arenas such as education and hospitality, most notably with the industry-leading Starwood SPG KeylessTM hotel entry system from HID and its parent company ASSA ABLOY.
Complete polycarbonate datapage offering: HID Global will display its highly customizable datapage offering, the leading solution for governments that want maximum flexibility for tailoring their e-passport programs to specific national needs. Proven in the award-winning Irish e-passport program, the data pages include inlays, durable and counterfeit-resistant hinge technology, and a unique crack prevention feature.
Executives from the company and its partner, Botosoft, will also be featured speakers during the conference.  HID Global presentations include:
"Mobilized and Ready: Virtual IDs are Coming," HID Global Vice President of Government ID Solutions Rob Haslam will look at the specialized needs of governments that want to offer their citizens secure credentials for smart phones that can co-exist with physical documents to deliver end-to-end security and privacy, on Thursday, June 11, at 14:45 – 15:10 p.m. in the Churchill Auditorium on the ground floor of the Queen Elizabeth II Conference Center.
"The West Africa Examinations Council Student Mobile ID System," Femi Agoro, Director of Botosoft of  Lagos, Nigeria, will share details of this successful program to securely authenticate, record and monitor student identities and exam results using secure handheld mobile readers, on Wednesday, June 10 at 14:40 – 15:05 p.m. in the Churchill Auditorium.
Source: Hid Global
Photo/video source: Hid Global