Smart Internet Lab could change our future
A new research centre that could become a world leader in communications, digital and autonomous systems research was launched at the University of Bristol [Monday 30 November].
The Smart Internet Lab will build on the University's major communications and digital technologies research to create and permanently support a hub for internet research that will have long-lasting benefits for society and the economy.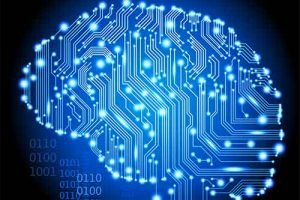 For more than 20 years academics from the University have been pioneers and played a key role in the information age, through world-leading research in wireless communications, optical communications and internet technologies.
Professor Dimitra Simeonidou, Director of Smart Internet Lab, said: "Academics and researchers at Bristol will join forces to turn our unique communications know-how into a comprehensive understanding of how the world will use digital technologies in a smart way — and how it will change our future."
The Smart Internet Lab will build on research in the areas of network infrastructures technologies and context-driven networked services. Researchers working on network infrastructure study both fixed networks and wireless and sensor networks and context-driven networked services includes autonomic systems and intent-based services. The University also host a large-scale technical test bed with future internet technologies that is open to industries.
Professor Nishan Canagarajah, Pro Vice-Chancellor for Research, said: "International leadership and excellence in communications and networks is one of the key research strengths of our University.  The establishment of the Smart Internet Lab signifies a strategic commitment by the University to continue to support and grow research in these areas, establish innovation partnerships in this region and reinforce our worldwide leadership in smart cities, 5G, optical networks and cloud technologies."
Professor Andrew Nix, Dean of the Faculty of Engineering, added: "The Smart Internet Lab brings together more than 200 engineers and scientists with a shared passion for large-scale, transformative and socially relevant research. Uniquely, the Lab fuses expertise across the boundaries of wireless, networks and photonics. In doing so the Lab has the critical mass to address the complexity and challenge of tomorrow's digital world."
The new research centre will focus on: fixed, mobile and wireless networking; data centre networks; sensor networks and Internet of Things; smart cities; software defined networking and network virtualisation; cloud computing; security; service and knowledge management. Work carried out at the centre will also develop into internet-related research within the field of humanities and social sciences.
Further information
The mission of the Smart Internet Lab includes:
To foster dynamic dialogue among academics, students, policymakers, journalists, and the public at large;
To apply communication expertise to the solution of society's problems;
To communicate findings to, other researchers, media and the public at large;
To serve as a meeting place and forum for local and international researchers who work with internet-related research within the area of humanities and social sciences;
Work for the endowment of PhD stipends within the field of internet research;
Present research in the field through publications, lectures, teaching and other media;
Serve as a research centre for knowledge about internet research through such activities as a documentation centre and a net portal;
Create a network for the exchange of knowledge about the centre's research;
Collaborate on research projects with other research institutions and industry;
Host national and international visiting scholars.
Source: University of Bristol
Photo/video source: University of Bristol