First Fully Automated EMV Fuzzing Solution from MWR InfoSecurity
Automated security evaluation helps eliminate potential vulnerabilities from terminal-smart card authentication procedures.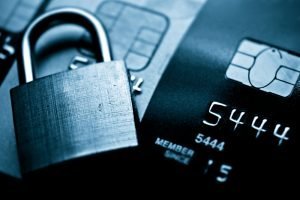 Cyber security consultancy MWR InfoSecurity today confirmed its research team has taken the first step towards creating a fully automated EMV fuzzing solution for POS and ATM transactions. As vulnerabilities can be introduced into the terminal-smart card authentication procedure [during development], there is a need for structured and formal security evaluation to eliminate unexploited threats that exist in current devices used world-wide.
The Europay, MasterCard and Visa (EMV) standard – more commonly known as 'Chip and Pin', is used primarily by banks across the globe as the industry de-facto standard for authenticating smartcard transactions. MWR Labs PinPadPwn research in 2012 demonstrated that many EMVpayment terminals can easily be compromised with malicious payment cards, casting serious doubts on the security integrity of modern EMV-enabled devices. At that time, the process of identifying these vulnerabilities was cumbersome, time-consuming and extremely difficult to repeat for developers, security testers and customers of card payment equipment.
Building on this previous research, MWR Labs' latest EMV protocol fuzzer combines both hardware and software to evaluate the security integrity of a device under test (DUT):
Hardware has been designed that includes a robotic arm, that automates insertion and retraction of the emulated smart card by means of a linear actuator, that interfaces with a computer via USBand provides abstraction to the EMV communication stream
A Python interface has been developed to facilitate control of the EMVfuzzer, in effect allowing on-the-fly monitoring and emulation of an EMV stream with the DUT
Various predefined security tests formalise the security evaluation procedure
The proposed design is ready to be interfaced with a fuzzing algorithm to create a fully automated EMV fuzzing solution.
"Although the standard-defining EMV is in principal secure, our previous research proved that vulnerabilities can be introduced into the terminal-smartcard authentication procedure. So there is an urgent need to develop a structured and formal security evaluation approach to eliminate these potential vulnerabilities", explains Nils – Security Researcher at MWR InfoSecurity, who undertook the orginal 2012 PinPadPwn research at MWR InfoSecurity.
He continues "In order to ensure the security integrity of an EMV-enabled terminal, we need to test it against a multitude of response vectors which have not been accounted for in the design stages. My colleague, Piotr, put a lot of effort into addressing the shortcomings from our 2012 research to help create this exceptionally-complex, yet automated EMV fuzzing solution. It can test target terminals, without knowing the source code of the EMV kernel, for potential vulnerabilities in a fast, controlled and reproducible manner – ensuring the security of a device before it is released. I am excited by the potential impact this research will have on the security ofEMV protocol implementations which are key to the security of card payment systems all over the world."
As EMV is based on the ISO 7816 standard, which secures inter-operation between smart cards and associated terminals, this fuzzing research can also be applied to other implementations where smart cards are used – such as subscriber identity modules (SIMs) and DTV decoders.
Source: MWR INFOSECURITY
Photo/video source: Shutterstock