Siemens together with HAEI to offer solutions for energy efficiency
Siemens and HAEI offer an integrated concept to control use of power
SIVACON S4 Switchgear & Controlgear provides a platform for distributing power within high-rise buildings, infrastructures and utility industries
Amid the increasing consumption for power and global warming, the development of low-energy technology in addition to the implementation of proper regulation will boost power efficiency in Indonesia. This was the general theme of "Smart Power Control Solution" seminar hosted by Indonesia Association of Electrical and Electronics Engineers (HAEI) and PT Siemens Indonesia in Jakarta today. During the event, Siemens and HAEI presented an integrated solution that would allow better control in power consumption, which have often been a problem in many industries.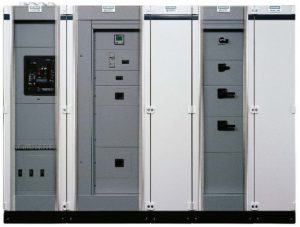 Chairman of HAEI, Ir. Achmad Sutowo Sutopo, MARS, Aut. HAEI said, "HAEI presents a smart concept for energy monitoring that would optimize the consumption of power while reducing gaps for any potential energy leakage. A proper regulation framework is also needed to support the development of a smart city technology, such as incentives for developers." He added that the provision of attractive regulations will also support the improvement of energy-efficient technology.
On the sidelines of the seminar, Head of Products Sales – Energy Management Siemens, Sujatmo Gozali, said that Siemens fully supports the ideas presented by HAEI and prepares to provide the products that would support the implementation of the concept. "The idea for saving energy from HAEI is aligned with our innovation. The products provided by Siemens Indonesia can help the implementation of the concept in industrial or infrastructure sector," said Sujatmo.
Sujatmo added, the seminar has not only offered a concept for efficient use of energy, but also aims to support building constructions and city development under the Smart City concept originally introduced by the government. "Siemens offers an innovation in technology as an evidence of our contribution towards the development and management of a smart and efficient city," he said. It is expected that this seminar can further develops into a part of a solution for an alternative energy, especially in commercial and industrial sector.
At the seminar, Siemens also introduced a number of its latest technologies in energy management. These included SIVACON S4 Switchgear & Controlgear, a platform for energy distribution within high-rise buildings, infrastructures and utility industries. The device is capable to transmit an efficient power distribution up to 4,000A with a maximum security and safety standard. Other devices that were also introduced were power usage recording system PAC Series Energy Monitoring System, energy automation SIPROTEC 5, and SIRIUS Modular System. These innovative products represent Siemens' consistency in responding to the increasing demands of the market following the growth of global industry.
HAEI and Siemens agree that optimization and efficiency of energy is the future of business management and therefore an adequate understanding of the proper concept and knowledge is necessary.
Source: Siemens
Photo/video source: Siemens