The Market for Smart Urban Mobility Infrastructure and Services Is Expected to Total $144 Million from 2015 to 2024
Increased connectivity is helping cities shift to flexible, on-demand mobility, report finds
A recent report from Navigant Research analyzes the global market for smart urban mobility infrastructure and services in smart cities, including carsharing, ridesharing, advanced traffic management, smart parking, and other transportation innovations, with regional forecasts for revenue, through 2024.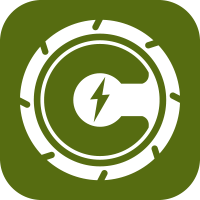 Cities have long been focal points for clean, efficient transportation choices given the demands placed on them by large, densely located populations and the adverse quality of life and economic effects that traffic congestion can cause. The rise of plug-in electric vehicles, smartphones, and the ability to interconnect infrastructure within cities to drivers and pedestrians is creating flexible transportation systems utilizing new mobility options.  According to a recent report from Navigant Research, the market for smart urban mobility infrastructure and services is expected to total $144 million from 2015 to 2024.
"This new approach to urban mobility is part of the broader smart city movement," says Lisa Jerram, principal research analyst with Navigant Research. "A key element of this movement is the use of technology to develop cities that function more efficiently, more sustainably, and more equitably; many drivers are already utilizing some of these enabling technologies through the global positioning system (GPS) in their car or the smartphone in their pocket."
According to the report, urban mobility in cities is becoming more flexible and truly multi-modal, with city populations easily moving between public transit, carsharing, ridesharing, driving, cycling, and walking. Smart urban mobility developments have been making their way into mass transit systems, particularly bus-based transit, and into parking services. Cites are increasingly able to manage their traffic systems in real-time.
The report, Urban Mobility in Smart Cities, examines the key smart urban mobility infrastructure and services being offered in smart cities. The study analyzes the market for carsharing and rideshare services; public electric vehicle charging equipment and services; smart parking systems; congestion charging schemes; and advanced intelligent transportation systems and other innovations in transportation infrastructure. Global market forecasts for revenue, segmented by region, extend through 2024. The report also compares different regional approaches to smart urban mobility, looks at key city examples of each mobility segment, and profiles key players in the market.
Source: Navigant Research
Photo/video source: Navigant Research