WME | IMG and AGT International Form Joint Venture to Reimagine Live Events and Experiences
New venture includes Social IOT platform to connect consumers before, during and after events with talent, brands and each other
NEW YORK (October 22, 2015) – WME | IMG, a global leader in sports and entertainment, and IoT solutions and analytics leader AGT International today announced the creation of a new joint venture that will dramatically change the way live event goers connect with each other, as well as their favorite performers, teams and brands.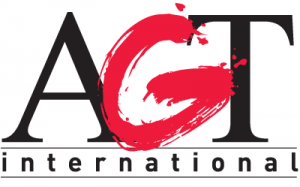 The new venture's offerings include a consumer-facing Social IoT platform based on AGT's world-class Big Data analytics and deep web social analytics, data science and creative IoT technologies. The platform will connect individuals before, during and after events, infusing their online interactions with their physical, real-life experiences.
"Consumer and entertainment companies have been collecting insights for years, but very few of our clients and partners have had access to analytics that allow them to act on those insights to deliver relevant content and better experiences for their audiences," said Ariel Emanuel, Co-CEO, WME | IMG.  "Our partnership with AGT marks a paradigm shift, recognizing that IoT technology and data science will fundamentally change the way people experience live events, as well as how they consume and share content that matters to them."
The platform will enable event organizers to develop permission-based apps that create new forms of rich, personalized content in real-time. The content will enhance the event experience for both attendees and performers by:
Building upon the excitement leading up to an event, and continuing engagement after
Converting passive event attendees into active, engaged participants through relevant, tangible content and new forms of in-venue interaction
Extending in-venue experiences to hundreds, thousands or millions of people not physically in attendance at an event
Enabling new relationships and lasting connections between event attendees through Social IoT
Offering more meaningful ways for consumers to connect with their favorite artists, teams, designers or chefs
In addition, brands and sponsors will be able to leverage this rich content and interaction to engage with their target audiences more effectively.
AGT is a global pioneer in solutions that fuse IoT, social media and traditional data, helping a wide range of organizations worldwide to optimize strategic initiatives including traffic and infrastructure management, energy consumption and large event production.
"This exciting new venture is centered on the consumer experience, creating true Social IoT," said Mati Kochavi, CEO of AGT International. "There is no greater single source of sports and entertainment content and live events than WME | IMG.  Layering our technology across their impressive event portfolio will produce a new level of engagement among event goers, talent, brands, and even fans at home. It's a meaningful connection that is meant to start before an event and extend well past it."
WME | IMG offers an unmatched portfolio of more than 800 owned,  managed or commercially represented sports, entertainment, fashion and culinary events, in addition to its roster of leading artists, entertainers, institutions, fashion icons, and athletes. The company also works with some of the world's top brands – those looking to stay on the cutting-edge by finding compelling ways to engage and grow their consumer bases.
The key concepts of the new technology are being validated at a select number of sports, fashion and culinary events across the U.S. and Europe this year. A more comprehensive rollout is planned through 2016. More details on the new platform and related developer opportunities will be announced later this year. The new joint venture will be headquartered in New York, with R&D centers in New York, San Francisco, Germany and Israel.
Source: AGT International
Photo/video source: AGT International