CloudCities released – A 3D YouTube For Your Smart City
CloudCities puts your city at your fingertips, making complex decisions easier, smarter and a lot more magical. It's an ever-growing family of innovative cloud apps that lets you design, monitor and manage your city right from your web browser. CloudCities evolves to become an integral part of your work, adapting to your processes and supporting you in making your city a better place." says Antje Kunze, CEO of SmarterBetterCities.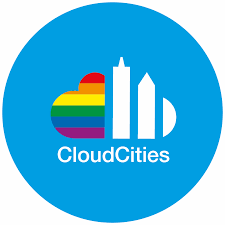 CloudCities is an intuitive 3D city service with features for community engagement, easy city data sharing and analytics. Think of it as a YouTube for your 3D city models. Stakeholders can easily explore new city developments and observe existing places they live, work and visit. Dashboards provide detailed information about space allocation, energy consumption and costs. Stakeholders can contribute valuable feedback instantly, start discussions and suggest new proposals even during public hearings or from home. All they need to do is access CloudCities using a regular web browser on tablets, smartphones or regular desktop computers. No additional software installation is required.
CloudCities' content can be completely self-operated and published directly by the planning/development authorities or private contractors. Users can upload their planning content (geospatial and building information) and even link live sensor data from smart devices. Design scenarios can be shared for public engagement and as-built content can be easily utilized for typical tasks in facility management or for real estate brokerage. To sign up please visit http://cloudciti.es.
SmarterBetterCities is a fast growing 3D web startup with eight full time positions based in Zurich, Switzerland and Redlands, California next to the Esri headquarters, the leading provider of GIS software in the world. SmarterBetterCities participates in the Esri Startup Program and develops its products on Esri's ArcGIS technology. SmarterBetterCities has a high-profile customer base using CloudCities on a daily basis. Prominent customers include the State of Oregon, Harvard University, City of Zurich, AECOM, Sika, Foster+Partners, among others. SmarterBetterCities continuous to actively extend its technology to serve new market segments, such as real estate and facility planning.
Over the last two-and-a-half years, SmarterBetterCities received more than $2.25 million in seed funding and from commercial activities for the development of CloudCities. CloudCities has been previously available as a beta product since December 2014. So far it has generated over 12'000 views and attracted more than 200 publishers that create and manage 3D cities on a daily basis. http://www.smarterbettercities.ch/cloudcities-press-release/
Source: 10 Giscafe
Photo/video source: Geo Awesomeness