Building smart cities with the power of cloud
Information and Communication Technology (ICT) has been a key enabler to drive productivity, improve collaboration and accelerate innovation. Large-scale infrastructure-driven projects have been the key growth drivers for cloud computing, big data and analytics.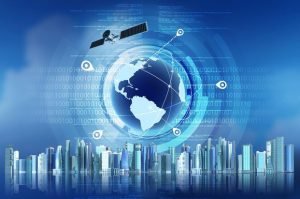 Leading IT solution providers are developing their technology and experimenting with cloud based computing solutions to help governments deliver smart city projects across the globe. Industry reports indicate that there has been a steady year on year increase in government spending on cloud computing facilities. Many governments have embraced the cloud-based platform to interconnect the various facets of a city's services – infrastructure, public services, government bodies educational and health institutions, that will enable ensure seamless communication.
Armed with a colossal amount of data, governments and private organizations alike are investing heavily in data centers to store data in a centralized platform that will help in more effective knowledge sharing and provide support for better planning and governance in the city. Moreover, it will also help improve efficiency, reduce cost and complexity of building smart city IT infrastructure by efficiently and effectively integrating and supporting the various city operations such as healthcare, traffic, police, fire, citizen services, electricity, water and municipal operations.
Mr. Brad Hariharan, Regional Director, Expotrade Middle East, said, "Governments across the globe are harnessing the power of technology to develop solutions that will enable them to introduce platforms and applications to significantly improve and increase effectiveness of the citizen-oriented government programs and also help align existing city initiatives."
To deliver smart city solutions, companies are unleashing the full potential of innovation, and developing tools, infrastructure platforms and integrated solutions using cloud computing and Internet of Things (IoT) technologies such as sensors and smartphones, that generate maximum city-specific data and help in better city planning and management.
According to an industry report, 10 percent of China's total IT spending will be directly related to smart city projects. Additionally, the report also indicates that the Middle East is one of the fastest-growing IT markets in the world. The demand for IT in this region is fueled by the government's roll out of its Smart City initiatives – Smart City Dubai and Masdar City in Abu Dhabi – and other high-profile events such as the Dubai Expo 2020.
He further added, "With the Dubai Smart City project, the country is undoubtedly at the forefront of innovation and transformation. As part of its Smart City initiative, the Dubai government has laid out specific plans under pillars such as Smart Life, Smart Economy and Smart Tourism that aim to offer citizens an enhanced quality of life."
Source: Smart Cities Dubai
Photo/video source: BQ-Magazine