Ann Arbor, MI Named Siemens First Center of Excellence for Intelligent Traffic Technology
Siemens to provide latest innovative technology to help expand city's smart traffic system infrastructure to improve commutes, game day and overall travel experiences
Ann Arbor to be among country's first real-world implementations of latest intelligent traffic technologies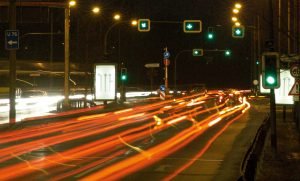 Siemens has chosen Ann Arbor, MI as the company's first Center of Excellence for Intelligent Traffic Technology. Understanding the impact integrating intelligent software and hardware can have on significantly improving a city's transportation system, Siemens will provide Ann Arbor with its latest innovative hardware and software technology to help expand the city's smart traffic system infrastructure. Ann Arbor will be among the country's first real-world implementations of this latest intelligent traffic technology and the partnership will allow the city to continue to modernize and enhance its transportation systems through improved intelligence. The new technologies and partnership will allow Siemens and the city to gather new real-world data and insight into the impact of intelligent traffic technologies on congestion and safety.
Siemens' technology and updates to Ann Arbor's existing traffic systems will help improve the commute, game day, and travel experience. These systems will allow Ann Arbor to respond and adapt more quickly and intelligently, in real-time, to improve traffic flow and safety. The technologies that will be part of the Center of Excellence include:
Newest version of Siemens TACTICS smartGuard: This new cloud-based traffic management software allows cities of any size to monitor, view and respond to changing traffic conditions in real-time from any internet-enabled device. The easy access and real-time data allow operators to respond to changing traffic conditions and change patterns in an instant, reducing congestion and increasing safety. The simplified software also requires no additional training so operators can be online almost immediately and other personnel such as the police department can easily access status of traffic intersections to rapidly respond to traffic incidents.
SEPAC Local Controller Software: This software, located on the traffic controller, communicates between the controller and the central system, as well as between the controller and mobile devices including smart phones and vehicles. Siemens will upgrade Ann Arbor to the latest version of this software that has enhanced features that make it easier to use.
Upgrade to existing SCOOT (Split, Cycle and Offset Optimization Technique) system: SCOOT is an adaptive traffic control system that automatically adjusts signal timing to optimize traffic flow. The new version of the SCOOT system provides many new features, including improved operation during low traffic flow periods, and updated reporting of emissions estimates, so that the benefits of adaptive traffic operation can be better measured.
"Ann Arbor is a city of 115,000 residents, 70,000 students and thousands of visitors and that put considerable stress on a transportation system so the need to move traffic in and out of the city efficiently is crucial not only for economic and environmental impacts, but for quality of life for Ann Arbor residents," said Marcus Welz, president of Siemens Intelligent Traffic Systems. "The city's ability and willingness to leverage technology to improve traffic and quality of life for their residents and guests, our long-standing 10-year technology partnership, and the existing culture of research through the university and local business make Ann Arbor an ideal partner of choice for a Siemens Intelligent Traffic Center of Excellence."
Siemens will work in conjunction with local distributor Carrier & Gable to implement the technology and showcase the systems at their local Ann Arbor office. Siemens will also offer software support to keep Ann Arbor up-to-date with the latest versions of its technologies.
The Center of Excellence expands Siemens over 10-year technology partnership with Ann Arbor of providing intelligent traffic management software and hardware to provide insight into the city-wide system and help mitigate congestion for hundreds of thousands of drivers. In 2012, Siemens specialized traffic controllers were included as part of the U.S. Department of Transportation Ann Arbor Test Bed for Connected Vehicles. The specialized controllers transmit critical information to the 'connected vehicles' so they can make decisions in real-time to avoid crashes. In 2005, Siemens deployed its SCOOT adaptive control system across 44 intersections on Plymouth Road, Washtenaw Avenue, Eisenhower/Packard and around the University of Michigan. The system has minimized delays and mitigated congestion across this network of intersections compared to similar systems installed in North America. Siemens has also provided versions of its TACTICS and Advanced Traffic Management System (ATMS) that help the city's traffic department plan, manage and control hundreds of signalized traffic intersections.
Source: Siemens
Photo/video source: Siemens